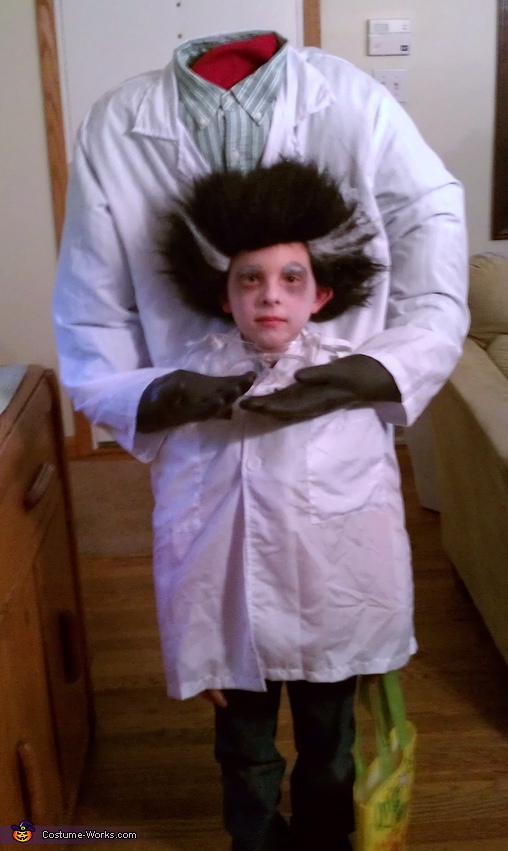 Mad Scientist Who Lost His Head Costume
A word from Jen, the 'Mad Scientist Who Lost His Head' costume creator:
My six-year-old son, Zane, is the Mad Scientist Who Lost His Head. Zane is wearing a backpack containing a rectangular piece of foam insulation. We put a t-shirt over the top of the insulation and duct-taped the bottom of the shirt to hold stuffing. We used two wire hangers for arm supports and dressed the scientist in a large dress shirt and lab coat. Black rubber gloves were stuffed and taped to the end of stuffed shirt sleeves. The arms were bent and secured with safety pins to appear to hold Zane's head as it poked between the button openings of the shirt and lab coat. Zane wore a wig, facial make-up and a pair of safety goggles to complete the look. It was not a difficult costume to make and the items used were easy to find. My Headless Mad Scientist was a huge hit at the neighborhood parade and as he trick-or-treated on Halloween night.