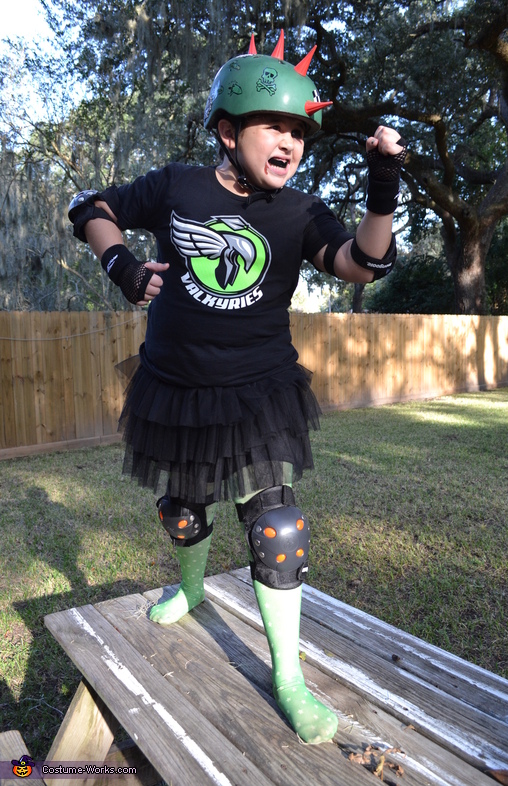 Diet Choke
A word from Jamie, the 'Roller Derby Diva' costume creator:
She's rough and tough and ready to rumble!

The tee is a Valkyries team shirt from the Houston Roller Derby website. Everything else is from Wal-Mart. The pads, helmet, and skates (not shown) are from the bike section. The mouth guard and wrist bands are from the sports accessories section. The fingerless gloves, skirt, and green tights were from the costume area. The black eye is brown and black matte eye shadow. The busted lip is just a bit of fake blood.

Her derby name is Diet Choke and she won first place at the Halloween party. Everybody loved the idea and I think we're going to see a lot more derby girls around here as future costumes.