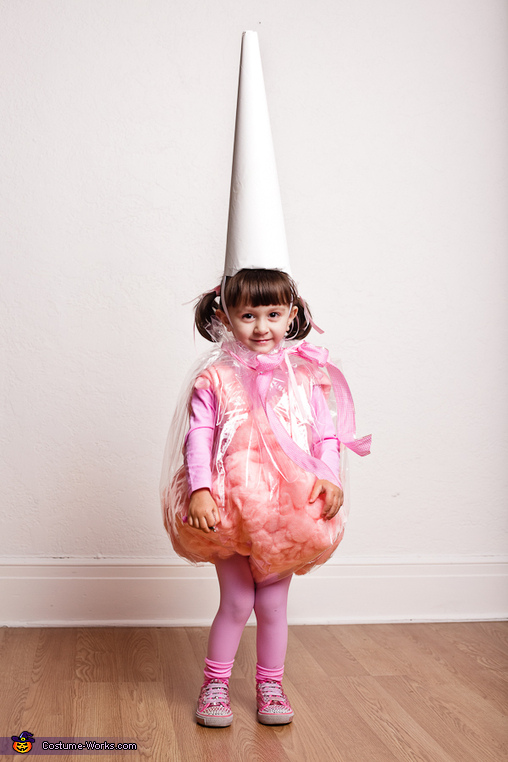 Cotton Candy
A word from Tesha, the 'Cotton Candy' costume creator:
Cecilia age 2 as Cotton Candy
She wanted to be her favorite sweet treat!
We used a shower curtain for the bag ($5) and cut out holes for her arms and legs.
For the cotton candy we purchased a few yards of pink felt ($2.50/yd) and used a stiff wire brush to fluff it into realistic looking candy. It really looked good enough to eat! We cinched it around her neck with elastic and ribbon.
For the hat we used a Styrofoam cone that we found in the floral department and covered it in white paper. I used spray adhesive to put the paper on it and it worked really well. It was kept on her head by elastic. I used a hot knife and stuck it though the cone to melt a hole for the elastic to be threaded through. This seemed like the sturdiest way of putting the elastic on the cone.
She was so proud of her costume! It was cute and the fluff kept her warm. Thank you.