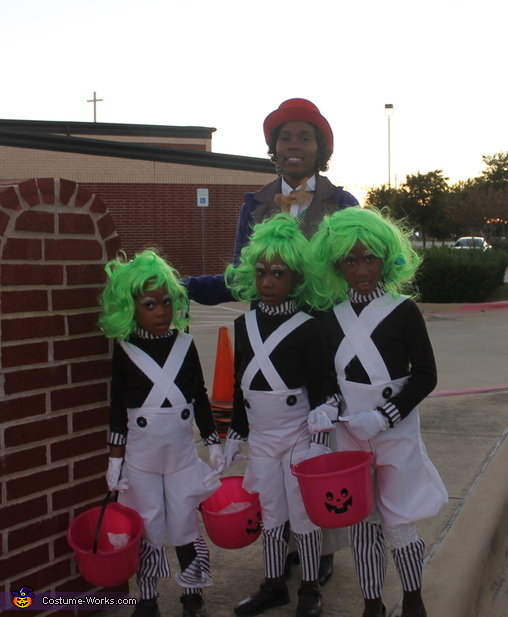 The whole gang/Family-Willy Wonka with his Oompa Loompas
More views:
(click to enlarge)
A word from Dawn, the 'Willy Wonka and the Oompa Loompas' costume creator:
Mother-Willy Wonka; Children aged 5, 5 and 6 are the Oompa Loompas. Made with white costume material sewed costumes without pattern just the general shape. Used baby department striped white/brown material to make the collar, sleeves and stockings for the Oompa Loompas. Buttons sewn by hand and suspender straps made by cutting strips of fabric and sewing along the edges. Had a ball creating these costumes.