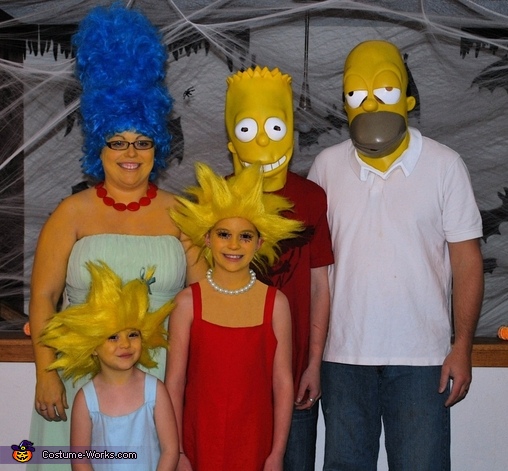 The Simpsons Costume
A word from Amie, the 'The Simpsons' costume creator:
This s my family as the Simpsons. I wore my bridesmaids dress for Marge and made my girls costumes with a glue gun, scissors, a a dress at tern. No sewing was simple! I purchased some cheap yellow wigs and formed them into the classic Simpsons hair. We even took the family dog with when we went Trick-or-Treating. Everyone loved t!