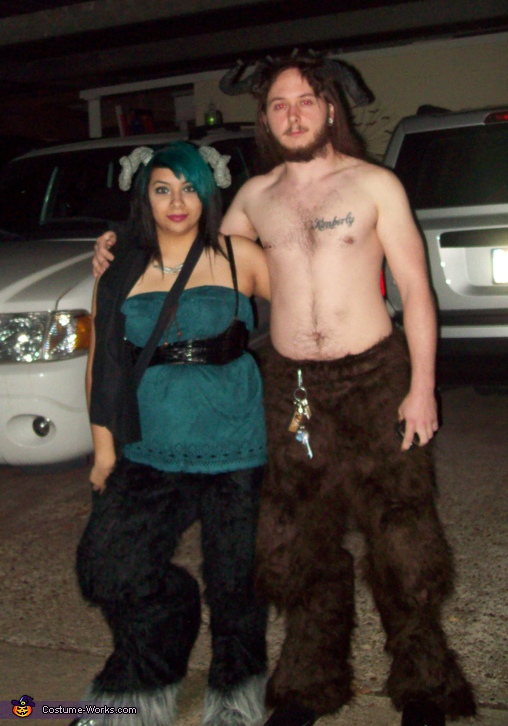 My husband and I before a Halloween party
More views:
(click to enlarge)
A word from Kimberly, the 'Satyr/Faun Family' costume creator:
This year I decided my husband just HAD to be a satyr/faun. For once he actually agreed to wear a costume I made, I figured I might as well take advantage and do a family theme costume like I've been wanting. I looked at DOZENS of different tutorials, but for the most part went with this video for the way to do the padding. I tore apart shorts we all had for the top of the legs and for the bottom, I added two inches around the tracing of our legs with padding. The hooves were made 3 times. The first time, mine were made out of crayola model magic and chunks kept flying off during the night. Second time, they were all made with polymer clay but they all cracked where they were screwed into our shoes. This last time they are made out of paper mache over the bottom of milk gallons, where the grooves are. My husband and I's horns are paper mache over a aluminum foil base on elastic. My daughter's horns were bought at renfest.

How to make faun legs