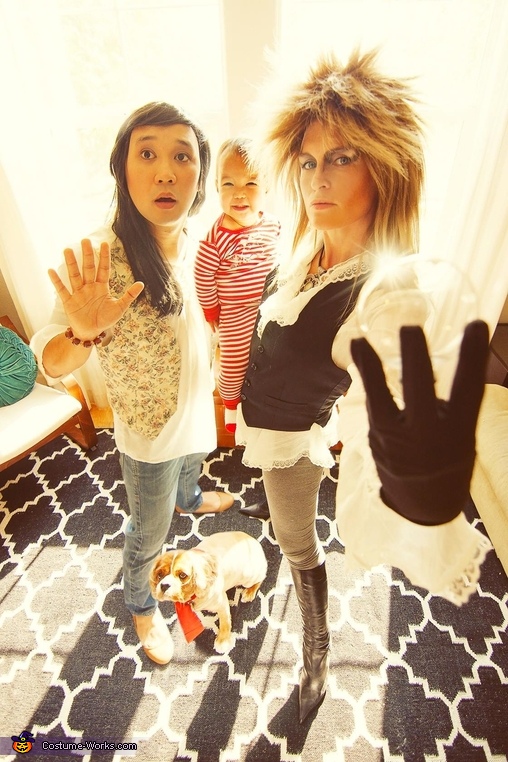 Labyrinth Family Costumes
A word from Patrick, the 'Labyrinth Family' costume creator:
As a baby of the 80's my wife and I have always loved the film Labyrinth. I am dressed up as Sarah, my wife is dressed up Jareth The Goblin King, and our daughter Juliet is baby Toby! The role reversal seemed to be more fun and humorous and let's be real - my wife makes an incredible Bowie / Jareth! Most elements of our costumes were from existing apparel we owned. A few accessories purchased on Etsy. I am bald so I had an excuse to rock a wig! This was an incredibly fun family experience.