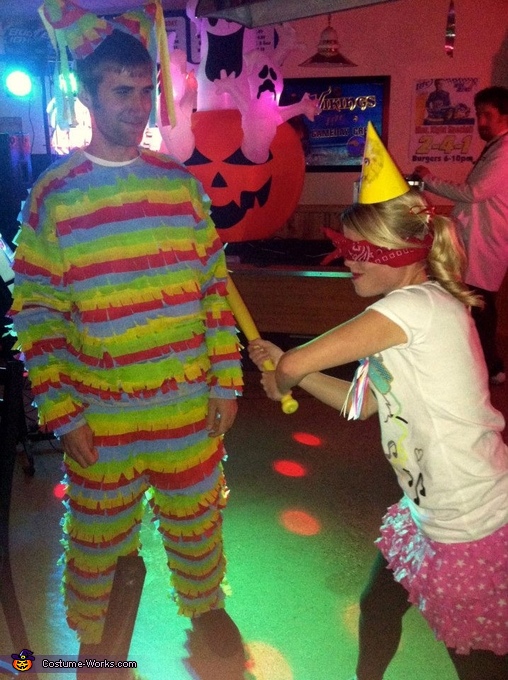 Pinata and Birthday Girl
A word from Hailey, the 'Pinata and Birthday Girl' costume creator:
My husband Blake and I love Halloween! We start planning our costume far in advance. This idea came to me when I was walking around a grocery store and saw pinatas hanging above me. I thought, "Hey, I can make that!" I never ever buy costumes, so this was a challenge to make from scratch. I found a sweat suit for Blake and hot-glued streamers all around. I made his hat out of a headband and party hats. For my costume, I went to a thrift store and bought clothes that looked like a little girl. We made sure to get a bat and blindfold. We were a real "smash"!