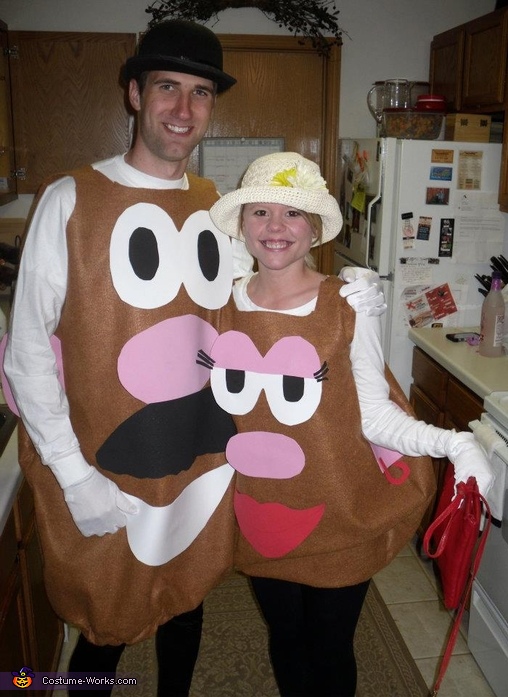 Mr. & Mrs. Potato Head
A word from Hailey, the 'Mr. and Mrs. Potato Head' costume creator:
My husband Blake and I love Halloween! We start planning our costume far in advance. This idea came to use because I lived playing with Mr. Potato Head as a kid. I never ever buy costumes, so this was a challenge to make from scratch. I purchased felt fabric to sew the potato bodies. I then used foam sheets to cut out the different body parts and attached them with Velcro. They were removable! We found the accessories at a local thrift store. We were a "smash"!