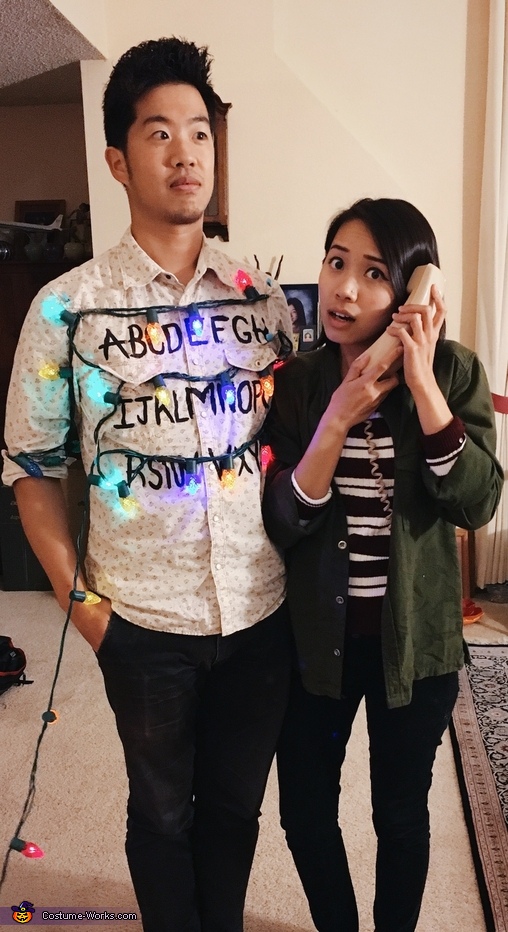 Have you seen my son?!
A word from Hai, the 'Joyce Byers and Wall' costume creator:
My boyfriend and I were moved by Joyce Byers and her unwavering will to find her son, Will, so our costume is a tribute to her and that trusty wall. I am Joyce (right), dressed in her signature olive green button-up shirt while tangled in the rotary dial phone cord. My boyfriend (left) is that floral-printed wall in Joyce's home that she "redecorates" with a black painted alphabet and Christmas lights in order to communicate with Will. All items were found at the thrift store/our closets and we spent under $15 for both costumes!

Will Joyce ever find her son? Will she need to buy new wallpaper soon? Stay tuned and find out!
haiho.me