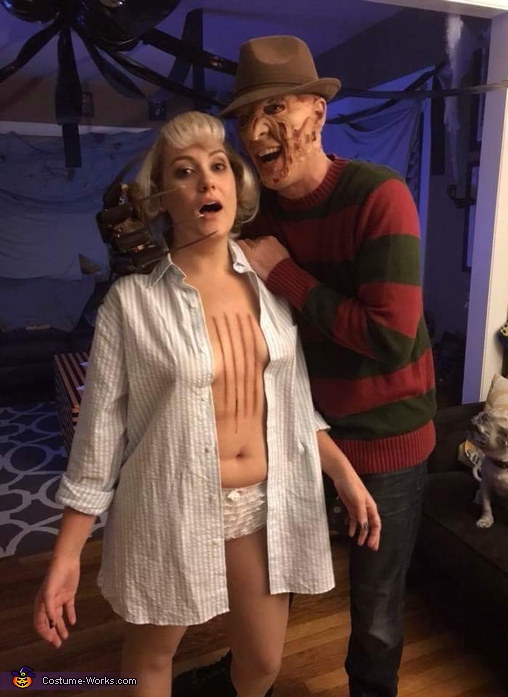 You never forget your first kill. Jaxadele.com
More views:
(click to enlarge)
A word from Jax, the 'Freddy Krueger and his first victim, Tina Gray' costume creator:
My boyfriend is a huge Freddy Krueger fan. He's always done the costume but never with full makeup. I help them with the makeup and needed a costume myself. My best friend suggested that I be Tina, and knowing my affinity for slightly risque costumes I went with Tina as she's being killed by Freddy. Both costumes were relatively easy as Freddy is very popular. Tina just needed underwear and a shirt. I pinned my hair into bangs and shorter using curlers and bobby pins. The slashes on my chest were made with red eyeshadow, black liquid liner, and a little bit of red grease paint on a tiny brush. As soon as I walked in everyone knew exactly who I was and creepily called me Tina all night long.
Jaxadele.com