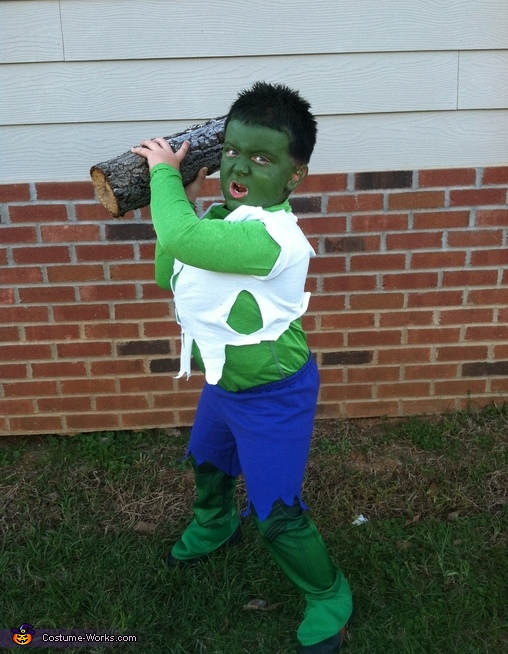 You won't like me when I'm angry!!!
More views:
(click to enlarge)
A word from Natalie, the 'The Incredible Hulk' costume creator:
This is my 7yr old son Drake. He wanted to be the Incredible Hulk because that's his favorite character.I promised him I would make him a costume and me being the procrastinator that I am, I went to walmart the night before and bought everything I needed. I bought purple jogging pants (girls...shhh don't tell him), I bought a white tshirt 2 sizes too small, gree face paint and black hair color (spray and washed out very easily), we had a fitted green shirt already, and we used his legs from his costume last year. We cut the shirt and pants to look as though he was busting out of them. We stuffed his shirt to look like muscles. After we dressed him, we painted his face and hair. This took a total of one hour to make and send him on his way trick or treating!!