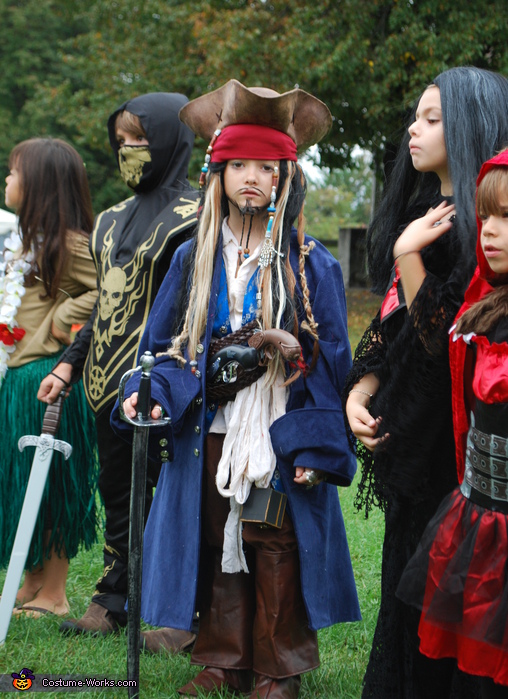 Captain Jack Sparrow
A word from Jacqui, the 'Jack Sparrow' costume creator:
My 7 year old son is modeling the Jack Sparrow costume. I used sewing patterns for vintage clothing. I modified the patterns to suit the costume. Every piece including hat, beard, wig, compass, and jewlery were all hand made. Every piece of Jack's costume was included no detail was left unnoticed!!!!