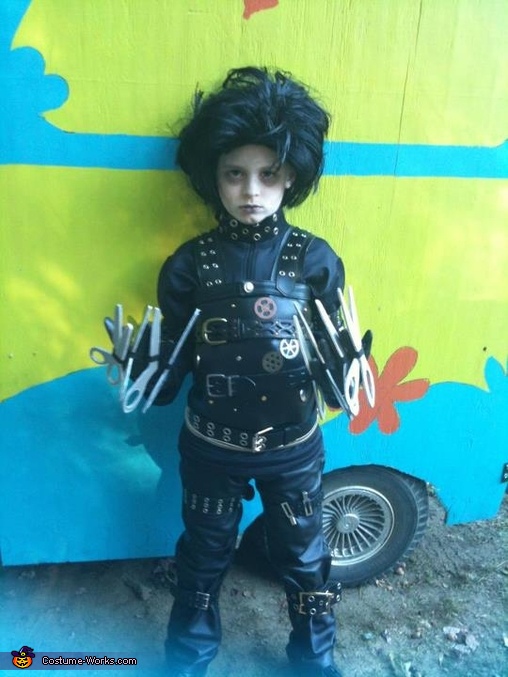 Edward Scissorhands Costume
A word from Melissa, the 'Edward Scissorhands' costume creator:
This is my son Damian. After watching Edward Scissorhands about a month ago he decided this is what he wanted to be for Halloween. This costume is not readily available in children's sizes so I had to make it. I collected materials from secondhand stores and sewed and glued them to fit him. The scissors are made out of painted foam board and attached to leather gloves. The wig was longer so I cut it and sprayed lots of hairspray to hold it up some. Then we finished the look with a little makeup. This is our end result. It was a big hit!