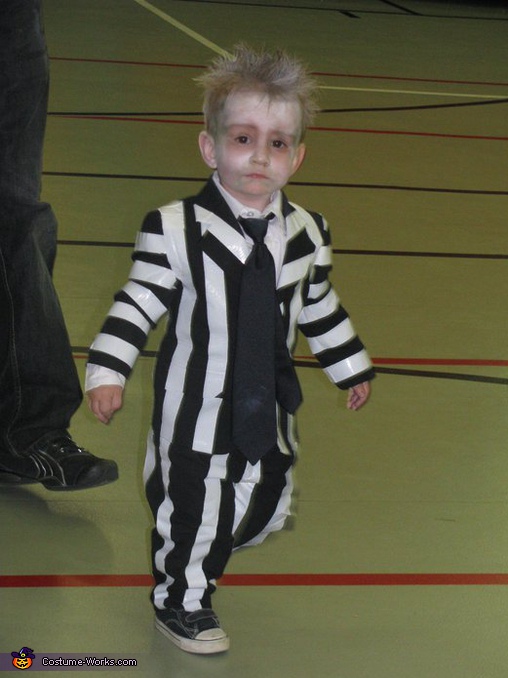 Running around as beetlejuice
More views:
(click to enlarge)
A word from Gin, the 'Beetlejuice' costume creator:
This is my son he is supposed to be beetlejuice. My husband and I love that movie so we thought it would be fun to dress little man up. I bought a toddler suit, white button shirt,tie, and he had some black shoes. The material I tried first was paint it didnt work well had to quickly wash and start over fingers crossed it didnt ruin the suit. I had to come up with another idea the paint looked sloppy. Then I found white ductape. Its wonderful I just cut the lengths then placed on the fabric very easy about a 3-4 hours worth of work. The best part is the ductape came right off and he could use the suit again. we used dollar face paint to give him the green dead skin look and tried to give him a 5 o'clock shadow, but most of it rubbed off.