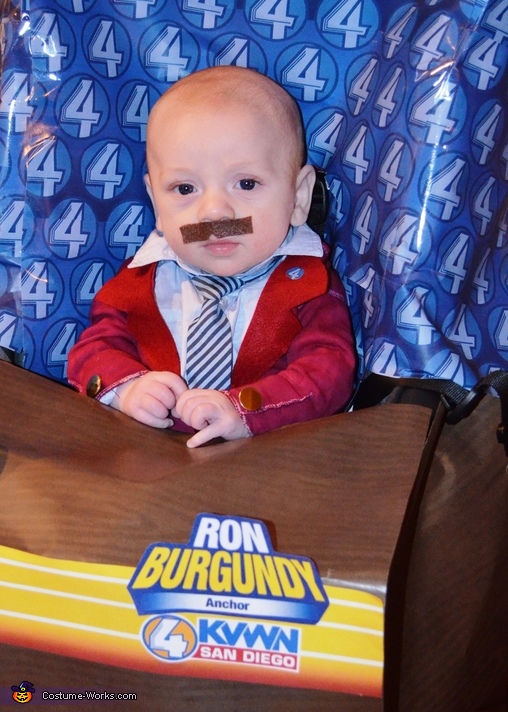 I'm kind of a big deal
More views:
(click to enlarge)
A word from Amber, the 'Ron Burgundy' costume creator:
My son, Lincoln, is wearing his Ron Burgundy costume from Anchorman- complete with his stroller news desk. The costume was made by me using clothing we already had, some burgundy clothing dye, sewing on dome felt blazer lapels and fake coat pockets, as well as some gold buttons for embellishment. And his stroller was made using some clever printing and taping!