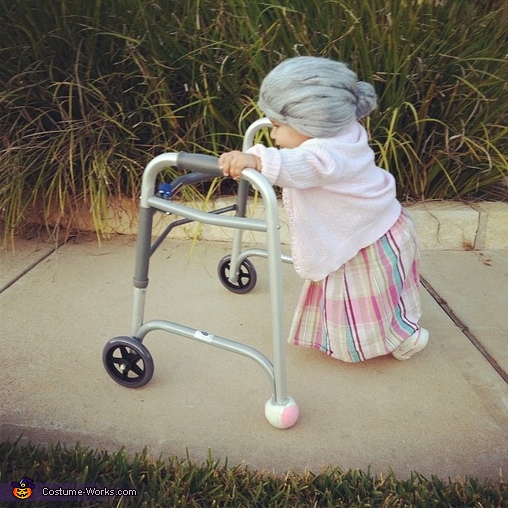 Little old lady our for a stroll
More views:
(click to enlarge)
A word from Angie, the 'Little Old Lady' costume creator:
This is my 10 month old daughter, Autumn. Just after Autumn was born I got sick with a rare autoimmune disease called GBS. I was sick in the hospital for all of January 2012 and then used a walker to get around Feb - March 2012. After seeing the thing around my house for all of these months, and watching her try to use it recently, I asked my dad to cut the legs off and got the idea to make her a Little Old Lady costume for Halloween. I used hand made clothes, stuffing for saggy boobs and a costume beard (that my older daughter used 5 years ago for a Gandolf costume) that I turned into a wig with a bun.