Cooking Costume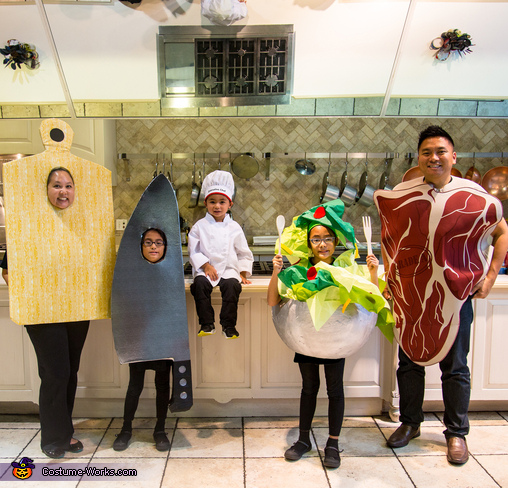 Cooking Costume
A word from Marcel, the 'Cooking Family' costume creator:
The cooking theme came from the idea of making tossed salad. Once that was done, it was centered around an Executive Chef with his Chef's knife and cutting board to prepare steak and salad.

The tossed salad was made with a paper mache bowl spraypainted silver. The lettuce was tissue paper and the tomato and cheese pieces were felt.

The cutting board and knife were handmade with foam, wood, and printed fabric.

The steak was bought online.