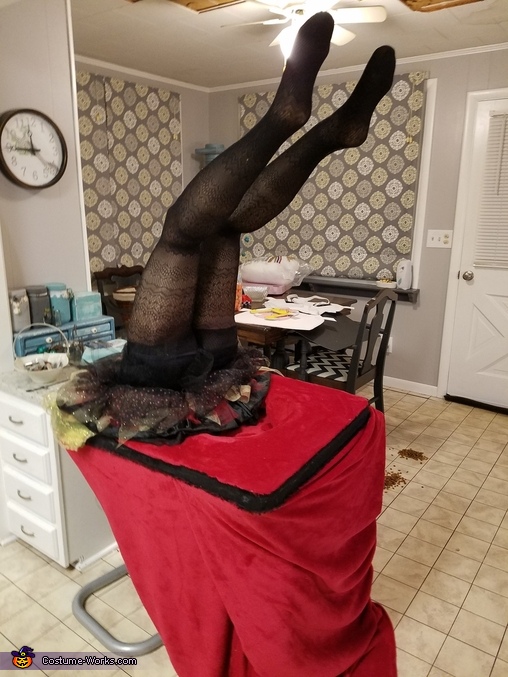 Added fabric and attached legs to table top
More views:
(click to enlarge)
A word from Vaneesa, the 'Contortionist' costume creator:
I am wearing the costume. I created legs out of foam board insulation by gluing sections together and drawing basic shape of each part of legs and cutting them out with a hand saw. I...
Read more »