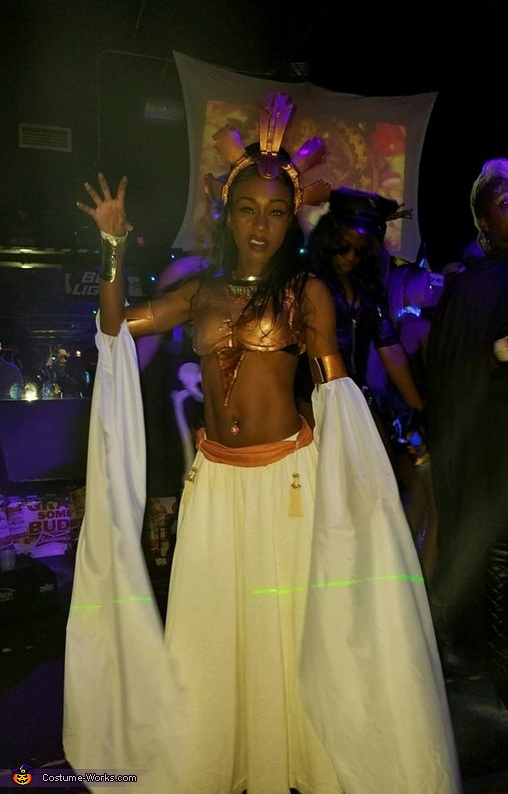 The final product! the queen lives again!
More views:
(click to enlarge)
A word from Yolanda, the 'Queen of the Damned' costume creator:
I'm wearing the costume! My idea came from The movie Queen of the Damned staring Aaliyah and Robert Townsend. I loved the white version of the costume she wore and I decided to make it since I made a black version.

I used Black Worbla to make the breast plate and I first molded it to me by making a bust out of duck tape and plastic cling wrap. I made the head piece out of Eva Foam mat squares and a head band. I used the letters that were the straightest and hot glued the additional shapes needed to it. before I painted each piece, I primed it with Mod Podge and then flexbond for maximum smoothness and then I used Rustoleum copper color atuo primer paint. I let it dry and was ready to go! She lives again!