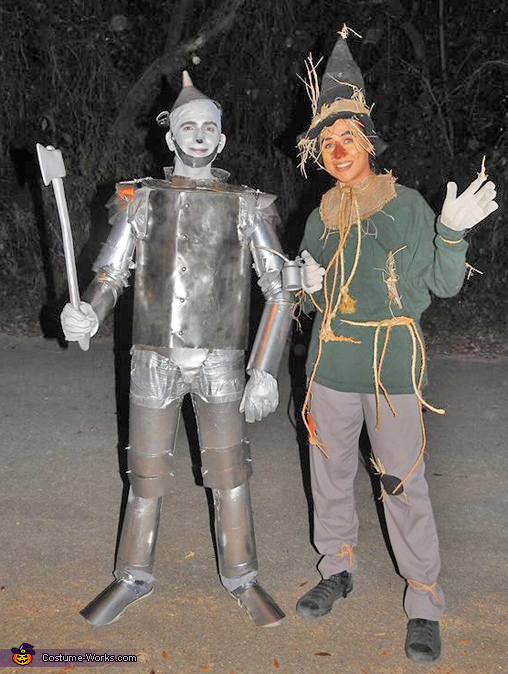 Tin Man and Scarecrow Costume
More views:
(click to enlarge)
A word from Amber, the 'Tin Man and Scarecrow' costume creator:
The costume is inspired by our favorite childhood story, The Wizard of Oz. It took a month to complete. We bought a bunch of raw sheet metal from Lowes then my boyfriend, Breece (the Tin Man), welded the costume together. The Scarecrow was made from cloth and straw I found. The most difficult part was making the Tin Man functional as well as staying true to the original character design: ie, how to get in and out of the costume, using the restroom, and staying comfortable for the long hours in it. We made the top separate from the torso. They attach together on the inside with bungee cords, so it all looks like one piece. The overall cost for these two costumes was $400.