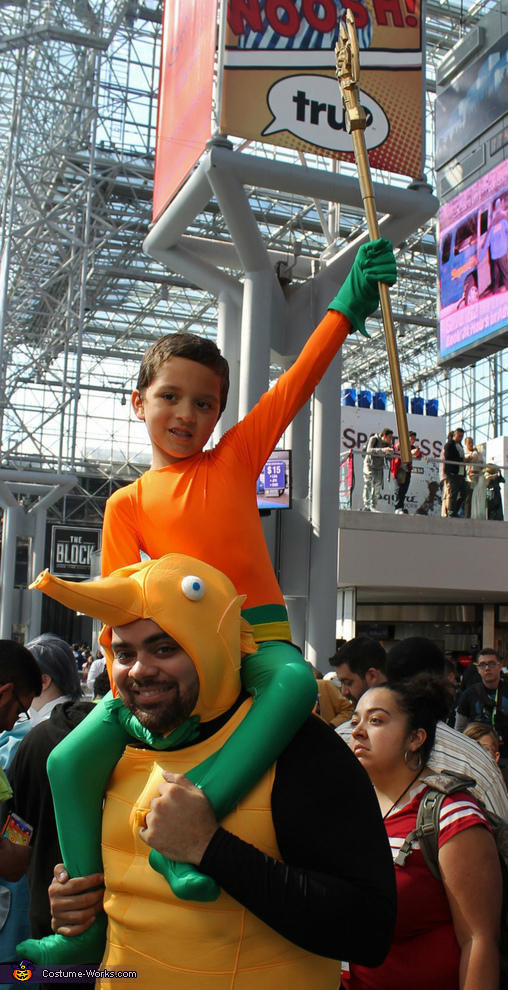 Aquaman and Storm the Seahorse
A word from Jhosmil, the 'Aquaman and Storm the Seahorse' costume creator:
My son is dressed up as Aquman and I, his trusty seahorse. My wife and I decided to choose this costume because we are huge fans of DC Comics. We asked our son what he wanted to be and he decided on Aquaman. And what is Aquaman without his trusty seahorse, right? We had to get his costume custom made. After receiving his costume, we had to take it to a tailor to get it perfectly fitted on him and to add other details. His trident had to be spray painted to match Aquaman's. To complete the costume, we order the seahorse costume to see how it would look with him riding on my shoulders. We knew after everything was done, it was the perfect costume for our little superhero.