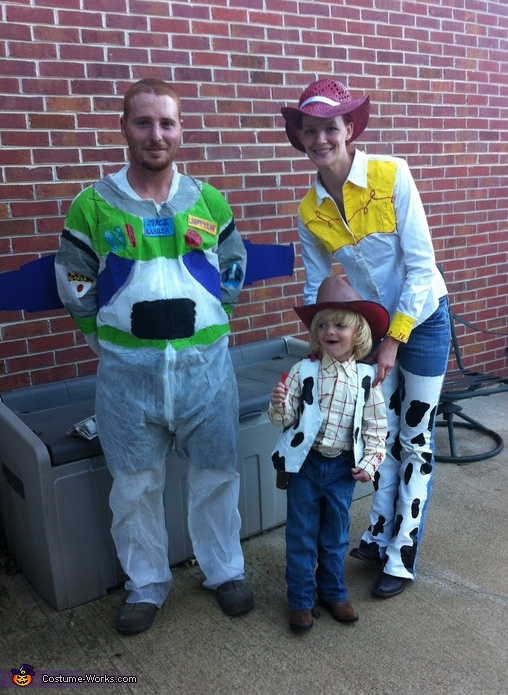 Toy Story Comes to Life
A word from Samantha, the 'Toy Story Characters' costume creator:
Sam (mommy) is wearing Jesse, Hancel (daddy) is wearing Buzz, and Ian (precious little boy) is wearing Woody. The idea came from Ian. He first wanted to be Buzz and then decided he wanted to be the cowboy after I told him I was going to be the cowgirl. At the last minute (3 days before Halloween) he talked daddy into being Buzz. Do it yourself tip: find some old jeans, white button up, vest, and a white painters suit. Buy lots of paint! And have the action figures present to include creative details! I had so much fun making these!