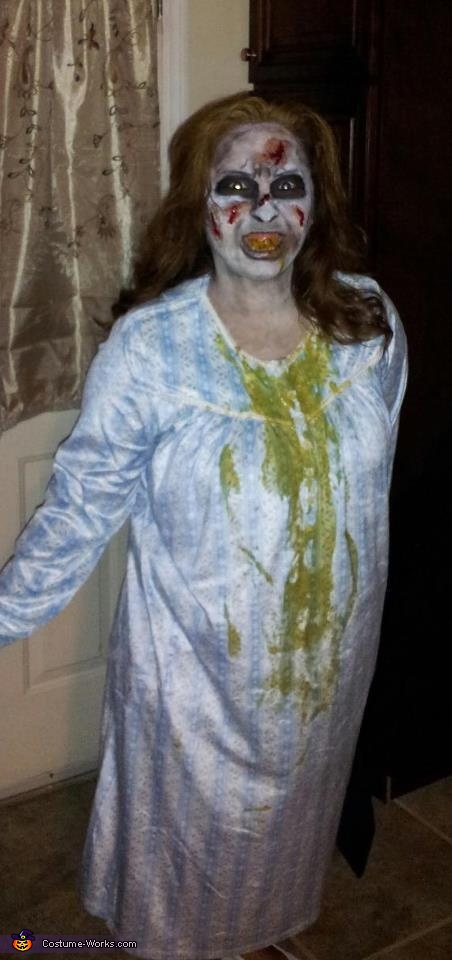 Regan from Exorcist Costume
A word from Joanna, the 'Regan from Exorcist' costume creator:
Hi my name is Joanna, live in Northern California. I made my costume about 2 hours before I took my son trick-or-treating. I used some of my own make-up and used one of those make-up kits they sell at the drug store. I took inspiration of several youtube videos for the makeup. Pajamas I got at Walmart for about $17, used some baby oil and hair spray to make it look messy and teased it a bit. The ectoplasm (vomit) is baby food (preferably peas, they're stinky but they make it look gross).