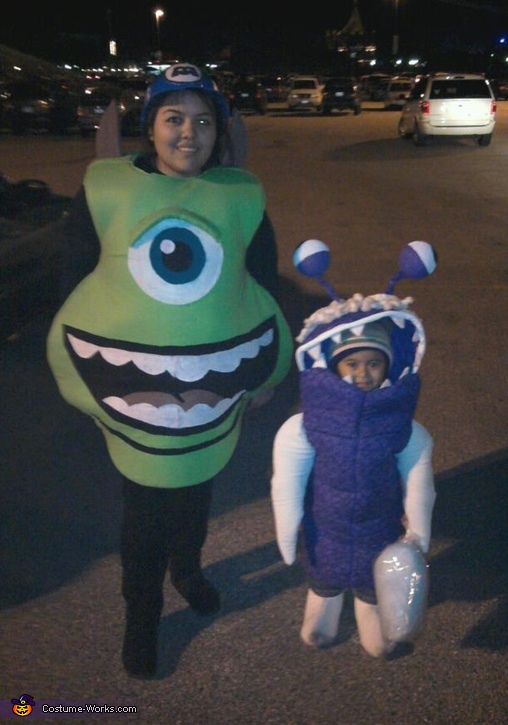 Monsters Inc. Costumes
More views:
(click to enlarge)
A word from Jennifer, the 'Monsters Inc.' costume creator:
My name is jennifer ocon and my daughter and i, are wearing halloween costumes based on the movie monsters inc. the idea came about when some people would tell me that my daughter sounds like and looks like boo from the movie. at first i was looking online to purchase the halloween costume but as i was searching for the costume the ones that i found werent good enough for me.i mentioned it to my husband and he's the one who said, "babe dont worry about it, we'll just make it." so we went to micheals and this store called hancock fabricks . we bought the material and he sewed everything together we also used the hot glue gun. he was the one that actually made the costumes. he was the one with the brains in creating everything. his name is Alberto Martinez. for the hat i wore we used his hardhat from his job. he's a construction worker and luckily it was blue just like the one i need it. with the material and everything we bought for both costumes we wasted about 100$ but it was worth it because the are so warm because of the material we used. everyone that has seen it so far loves it. mike and boo. we also went to six flags for the fright fest and got so many compliments from lots of people and they also took pictures of us.