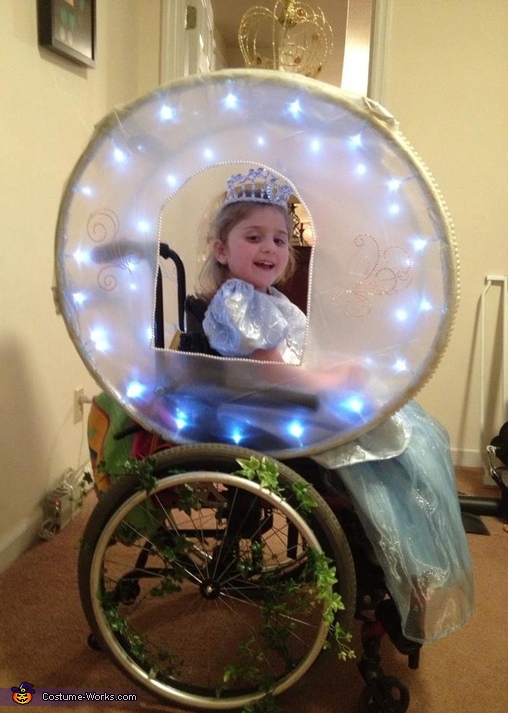 Princess Alyssa as Cinderella in her Enchanted Carriage
A word from Susan, the 'Cinderella and her Enchanted Carriage' costume creator:
Alyssa is 4 years old and has Rett Syndrome. She loves everything "princess" and I wanted to find a way for her to have a magical night and, for one night, forget about her wheelchair and enjoy being a kid. So, using hoola hoops and clear plastic ground cover, we used clear packing tape to tape the plastic around the hoola hoops. We then attached the two hoola hoops in several places based on the width of her wheelchair. We covered the top with plastic, as well. We then cut out windows from both sides and attached stick-on pearls and jewel stickers to embellish the carriage. The final touches included a crown for the top of the carriage and battery-powered lights (even a light in the crown to light it up at night). This was definitely a labor of love and it was a HUGE hit. Not only did people enjoy seeing her costume and her smile, but we raised awareness for Rett Syndrome, and children with disabilities in general.