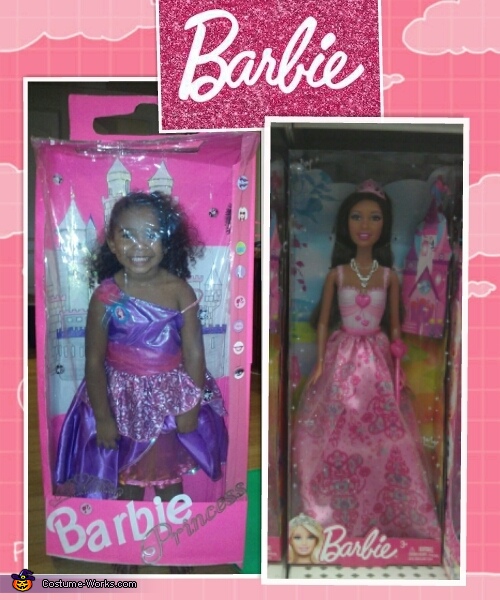 Life size Toddler Barbie Princess
More views:
(click to enlarge)
A word from Jeneane, the 'Barbie Princess in the Box' costume creator:
My youngest daughter Liberty is Princess Barbie in the Box. My idea came from the fact that I love and collect Barbies and now Liberty has discovered her Love for Barbie too! So what better Halloween costume then for Mommie to make her little Princess become a real Life Barbie in the Box just like Her favorite and very first one she every got from the store. All it took to create was: 8 sheets of hot pink poterboard paper, spray glue, scissors, razor blade, tape, stapler, staples, clear shower curtain, stickers from dollar store, comb and brush set from dollar store, zip tie and LOTS OF LOVE.