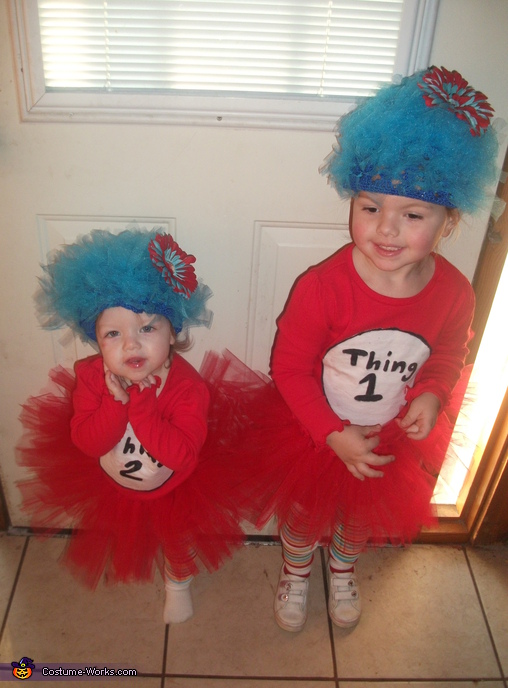 This is Natalee (Thing 1) and Juliette (Thing 2) ages 3 and 15 months
More views:
(click to enlarge)
A word from DeLaina, the 'Thing 1 & Thing 2' costume creator:
I knew from about November 1 last year that my girls were going to be Thing 1 and Thing 2 this year. I have been so excited! Their costumes consisted of A red long sleeve shirt with an applique(of sorts) saying Thing 1 or Thing 2. I made the applique out of a white tee shirt and a marker, since I cant sew straight to save my life, I used liquid stitch to put the appliques on. They also had homemade tutus with red tulle on a red crochet headband for the waistband. For the blue hair- they were blue crochet caps in which I threaded blue tulle through just about every single hole (took DAYS!) and I threw some striped legwarmers on their legs and voila!!