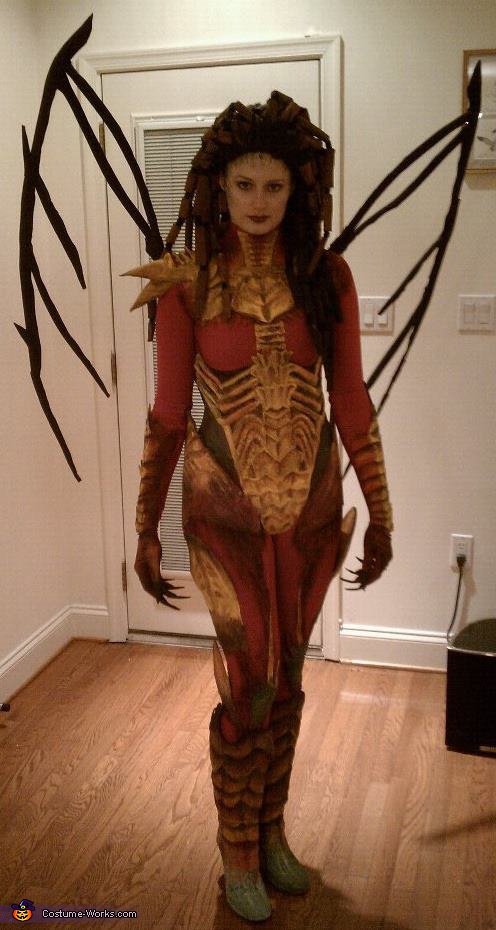 Kerrigan, Queen of Blades
A word from Tegan, the 'Kerrigan, Queen of Blades' costume creator:
I am wearing a costume based on the character the Queen of Blades, from the video game Starcraft II. The costume is a modified wig, custom wings, body suit, gloves and boots. I made the suit, then cut and shaped craft foam for the gloves, boots, and suit. The foam was hot glued onto the fabric, and then sewn down onto the suit. All the foam and fabric was then painted with acrylic paint. The wings are made of coat hanger wire covered in craft foam, and are attached underneath the body suit by a harness that I made to hold the wings. The wig is a regular "dreads" wig. I covered each dread with craft foam and added more craft foam dreads and pieces on.