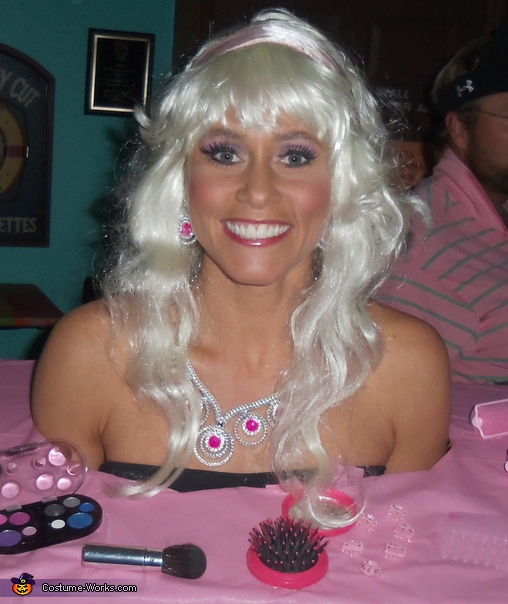 Barbie Styling Head Costume
A word from Kristen, the 'Barbie Styling Head' costume creator:
This was a very easy costume to make. I used a cardboard boxtop and cut a hole in it for my head. I covered the cardboard with a $1 pink tablecloth. Then I hot glued beauty accessories to the table. I added a $14 blonde wig and wore lots of "Barbie" colored makeup and my costume was a hit. A friend told me about this idea, but I had never seen it done. It was a lot of fun and very cheap to make.