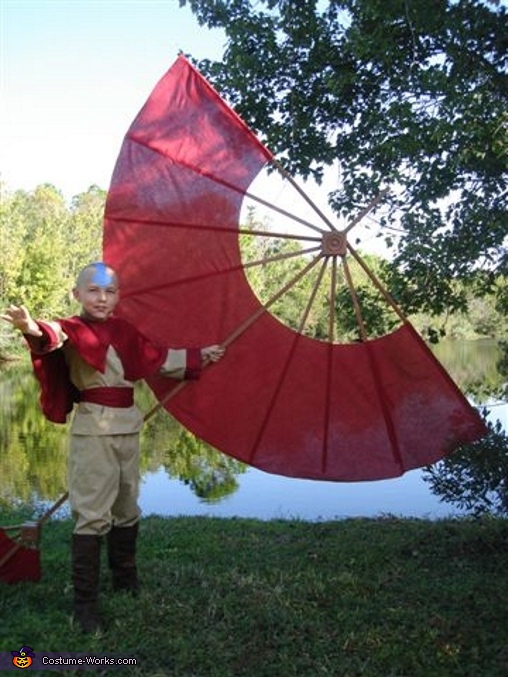 The Last Airbender Aang Avatar Costume
More views:
(click to enlarge)
A word from Tonya, the 'Aang Avatar' costume creator:
My son came to me and wanted to be the cartoon version of Aang (Avatar The Last Airbender). I downloaded a photograph of Aang holding his flying staff from the Internet. I bought wood, brown spray paint, liquid nails, and 3/4" small wood nails at Home Depot for the flying staff. I made the top wood pieces to be 36 inches coming off of the main wood piece. I purchased the fabric from JoAnn Fabrics for the costume using red and beige colored fabric. I purchased medium fusing to put on his collar so that it would stay standing up. The costume took me approximately 12 hours to make the entire thing. Everything you see in the photographs is handmade by me with the exception of the brown boots which were purchased. I shaved my son's head and painted his blue arrow on to complete the costume. I took him down the street to the lake to take the photographs.