The Claw Costume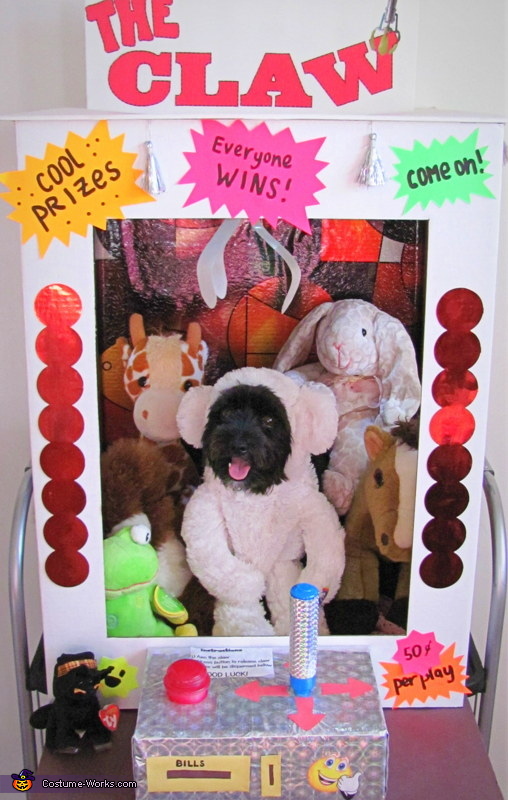 The Claw
A word from Andrea, the 'Claw Machine' costume creator:
Woof! My name is Domino and I am a teddy bear prize in the arcade game, The Claw!
It is a completely homemade costume by my owner who is only 17!
So what are you waiting for? Step right up and maybe if you get lucky you will win!