The Claw Costume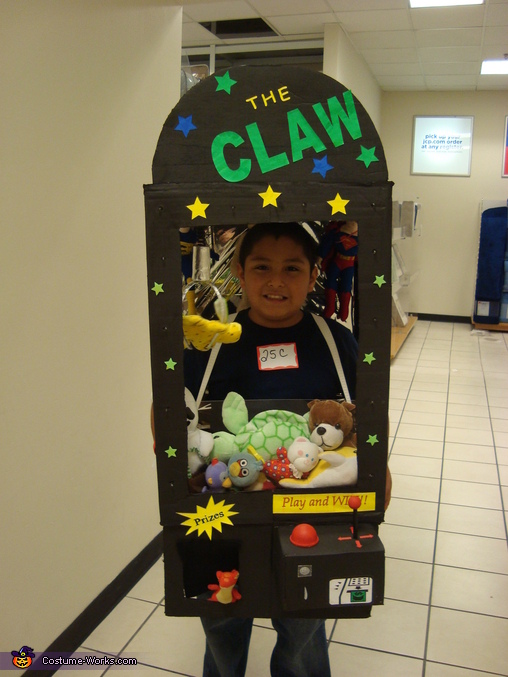 The claw
More views:
(click to enlarge)
A word from Jessica, the 'Claw' costume creator:
My 10 year old son is wearing the costume, we got the idea because he actually loves to play those machines everywhere there is one. He likes to win the stuffed animals in them.
I started out using a box, some paint, some stuffed animals, a glue gun and lots of glue sticks. I printed out all my lettering and stars.
For the claw I glued to headbands together wrapped in foil. For the mirror effect inside I used this mirror like tissue paper I found at Dollar Tree. I glued a piece of thick clear plastic in the front for the window affect and to keep the stuffed animals in. To hold up the costume I glued in stretchable straps inside the box that my son wore over his shoulders. I poked little holes around the front of the costume and inserted some battery operated Christmas lights for some light affect. Every year I make him a unique creative costume and I think this is my favorite. It was fun making it and fun winning all the costume contest we entered. He won 1st place in all 3 contests!