Christmas Present Costume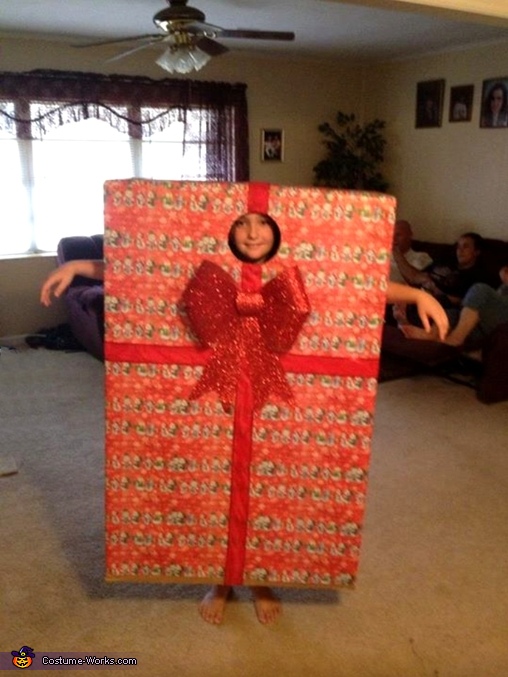 Christmas Present
A word from Kimberly, the 'Christmas Present' costume creator:
This is my 11 year old daughter! She picked this costume out because she wanted something she had never seen before at our annual Halloween gathering downtown. It really was soooo cute!
What you will need to make this:
Large box
Christmas wrapping paper
Scotch tape
Hot glue and glue gun
Red ribbon
Giant bow
This costume is pretty self explanatory :)
Cut a hole for head and arms
Wrap it up in some cute Christmas wrapping paper and add a GIANT bow to the front (I found this one at Dollar General for like $4). And TA-DAAAA! Everyone loved the costume!