Chinese New Year Celebration Costume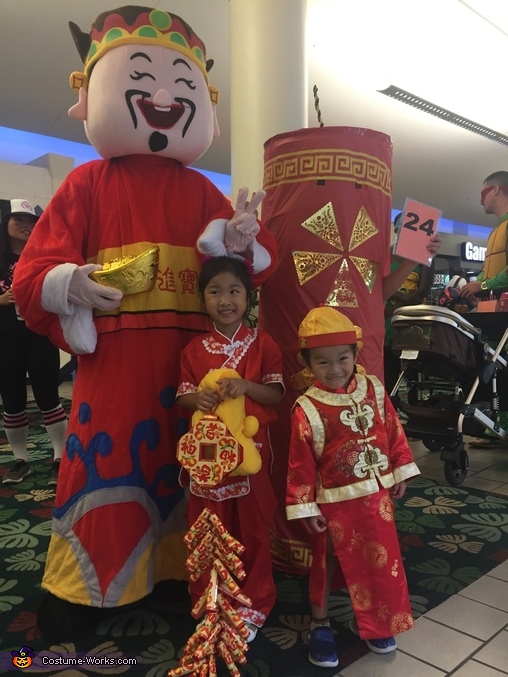 Chinese New Year Celebration
More views:
(click to enlarge)
A word from Wang, the 'Chinese New Year Celebration' costume creator:
I am Chinese wealthy god.My wife is a firework.My kids are golden boy and jade girl.(immortal boy and girl in waiting of a divine house)

The idea came from my wife.She would like to make something which can bring happiness and good luck.

We used a children playing tunnel to make the firework.We also made some gold ingots to share.People believe the firework which can get rid off bad spirits.The Chinese wealthy god can bring wealth and the golden boy and jade girl can bring us good luck.

Hope everyone be happy and have good luck!