Chic Fil A Costume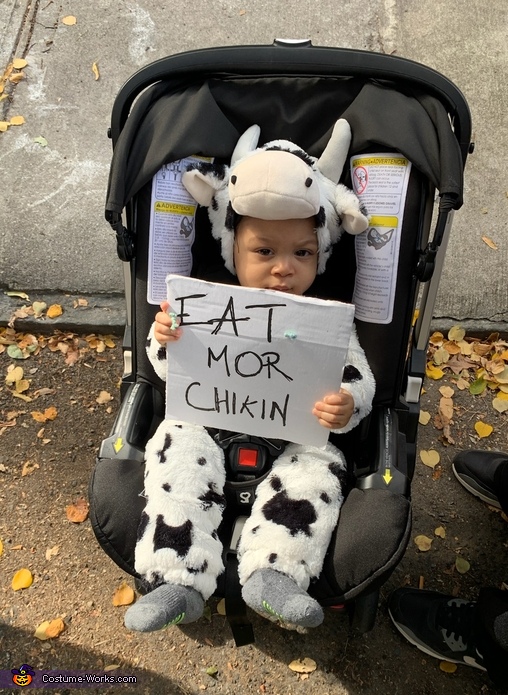 Chic Fil A Costume
A word from Rachel, the 'Chic Fil A' costume creator:
My first grandchild, is not only eating healthy (organic and purée), but he's sending a message to others for to do the same , 'Eat More Chicken'. Carlton Shelley, III is 8 months and experiencing his first Halloween in a Chic Fil A costume.

He's visiting his grandparents in Florida.