Cheeseburger Turtle Costume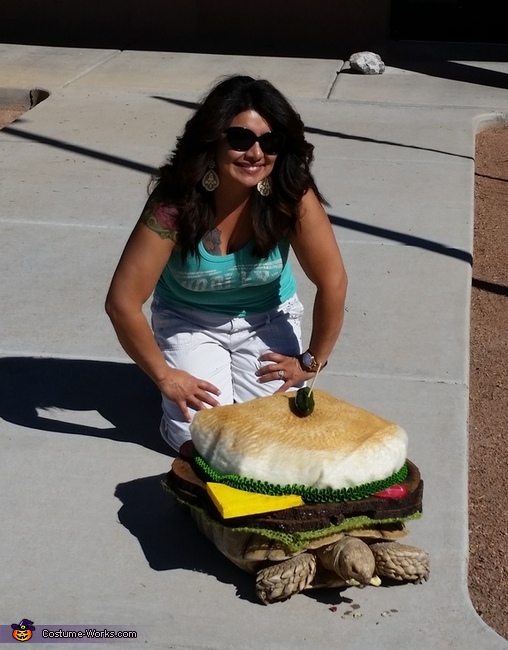 That is one big burger
More views:
(click to enlarge)
A word from Marissa, the 'Cheeseburger Turtle' costume creator:
Toa is my 10 year old African Sulcata. He is very friendly and loves going on walks. I decided to make him a costume this year so others can enjoy seeing him.
I created the costume out of foam, Felt and craft paints. It took a couple of weeks to get the fit correct. He was already in the local news paper for his costume. It makes me happy to see peoples reactions to him. He loves the limelight.