Cheech and Chong Costume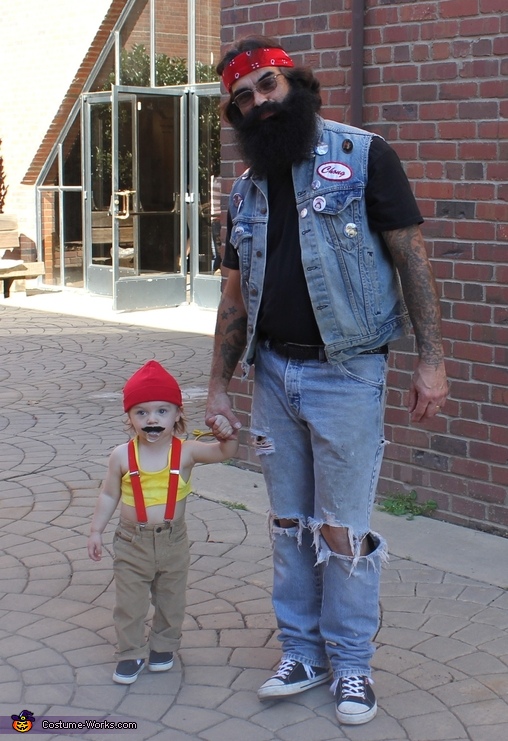 Cheech and Chong
A word from Steve, the 'Cheech and Chong' costume creator:
This is me and my son Giovanni...So many times in my life, Ive been told I look like Tommy Chong!
The making of the costume is pretty self explanatory. The toughest part was the "Chong" name patch which I had made online... and "Cheech's"cut off tank which we dyed yellow!