Carwash Costume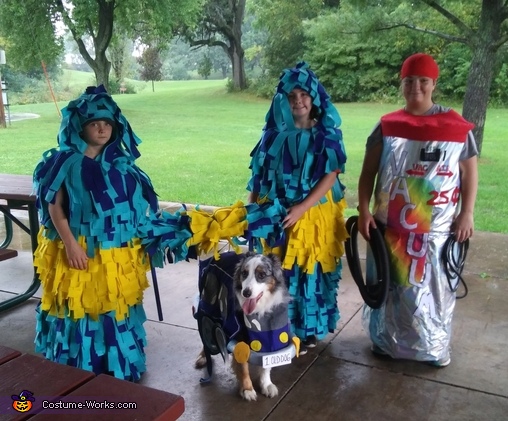 Time to wash the car, I mean the dog!
A word from Stephanie, the 'Carwash' costume creator:
The kids chose a carwash theme this year. This one was fun. Lots of hot glue strips of felt and laundry hampers. Yep thats right, laundry hampers. Just take a cheap laundry pop up hamper and turn it into your base. Cut some holes for arms and head and then glue lots of strips of felt. Whalaaa you have spinner brushes. Maybe 10 bucks each. Vacume same idea hamper, fabric, a bit of paint and random cords and hoses. Again $10 bucks. The dogs car is simply felt, hot glue, and paper plates for wheels. Another cheap costume.