Carl Fredrickson Costume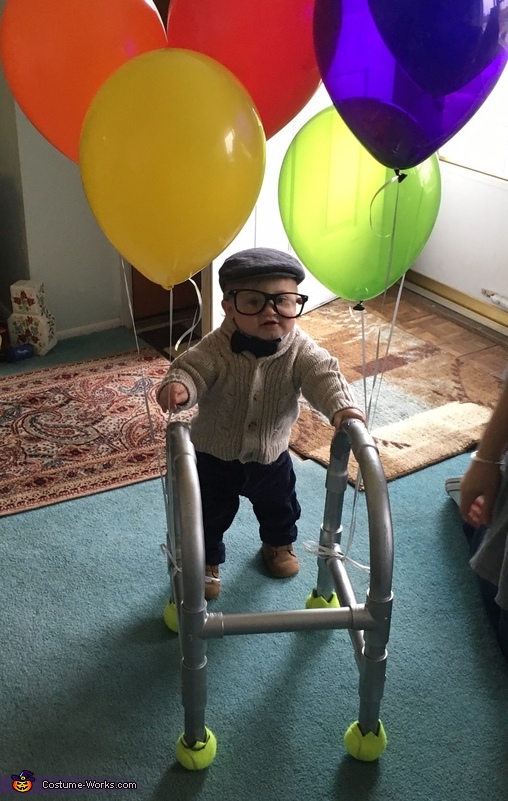 Carl Fredrickson Costume
More views:
(click to enlarge)
A word from Allyson, the 'Carl Fredrickson' costume creator:
My 9.5 month old son Julian is learning to walk. He can't walk by himself yet so we thought it'd be funny to dress him up as an old man with a walker for Halloween! While searching for baby sized walkers, I came across a couple pictures of others who had done babies dressed as elderly and I kept searching from there landing us on Carl!
It was a great idea because he can rewear the outfit he wore! The walker was made from PVC pipe and conduit and then sprayed grey. The final touches were (of course) the tennis balls and balloons! He was the hit of every place we stopped! A wonderful first Halloween experience!