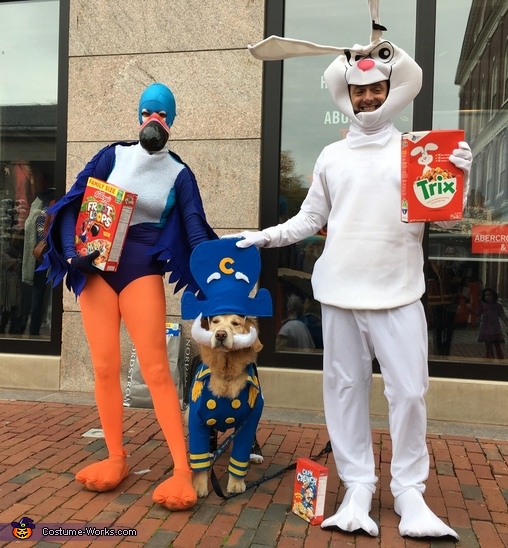 Tony was showing up to this pic....llllllllllllate!
More views:
(click to enlarge)
A word from Colleen, the 'Captain Crunch and the Cereal Bunch' costume creator:
Another homemade costume for our dog Mr. Utley. Lots of craft felt was used to make his hat and coat. The Toucan Sam costume utilized lots of craft felt too to make the wings and...
Read more »