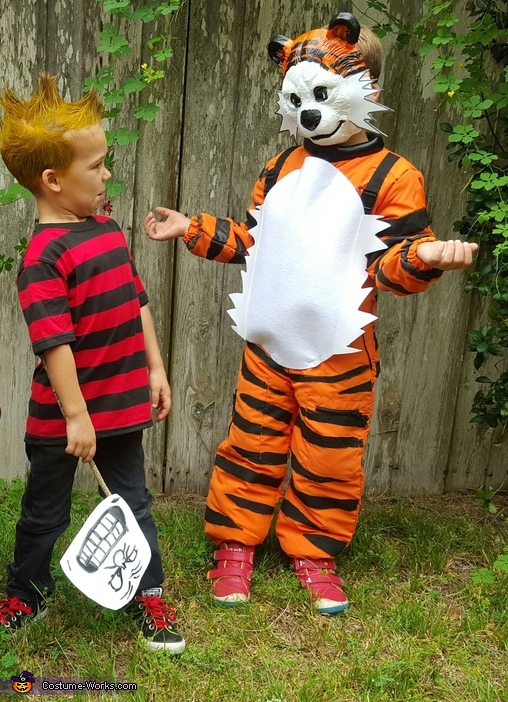 'I didn't do it!', says Hobbes.
More views:
(click to enlarge)
A word from Mallie, the 'Calvin and Hobbes' costume creator:
My boys Oakley (7) and Baron (5) love to read Calvin and Hobbes comics. They read them daily and have the entire collection. Oakley has read the books from front to back several times. They...
Read more »