Buzz Lightyear Costume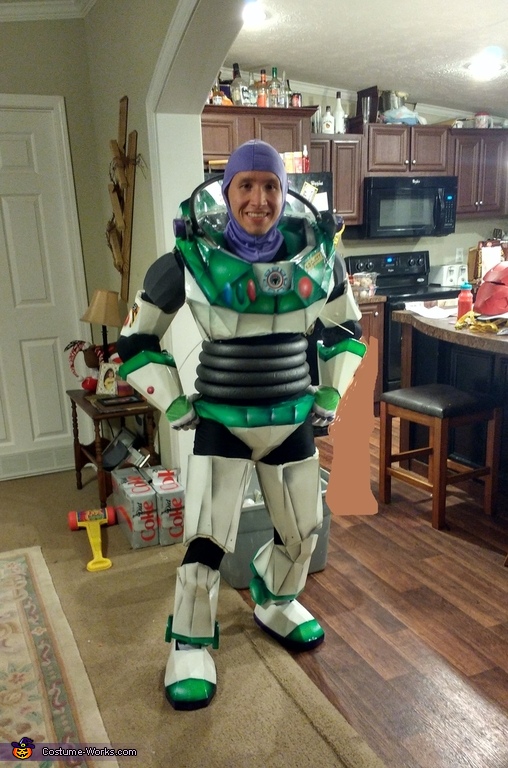 Buzz Lightyear Costume
A word from Jimmie, the 'Buzz Lightyear' costume creator:
Jimmie Adkins(me) is wearing the costume.

Idea came from wanting to become a action figure.

The materials used were fiberglass resin ,fiberglass sheets ,bondo ,paper ,rubber tubing ,plexiglass ,foam yoga mat and custom paint.

We built these costumes to birthday parties for children..