Bumble captures Yukon Cornelius Costume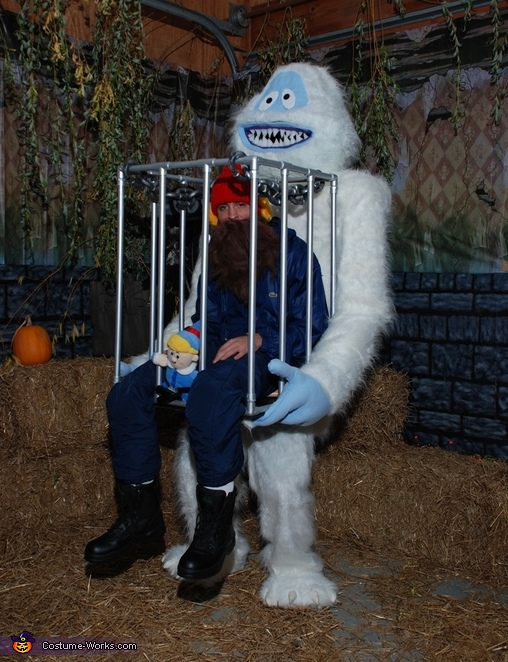 More views:
(click to enlarge)
A word from Kris, the 'Bumble' costume creator:
I make a new custom "illusion" costume every year for halloween to wow all my friends at all the parties me and my girlfriend go to. The last two years I took off (because it takes alot of time and money) but felt the urge to make another one this year, so at the request of my friends, I decided to step it up this year and thought of this awesome costume idea! Bumble captures Yukon Cornelious! Enjoy!