Broken Porcelain Doll Costume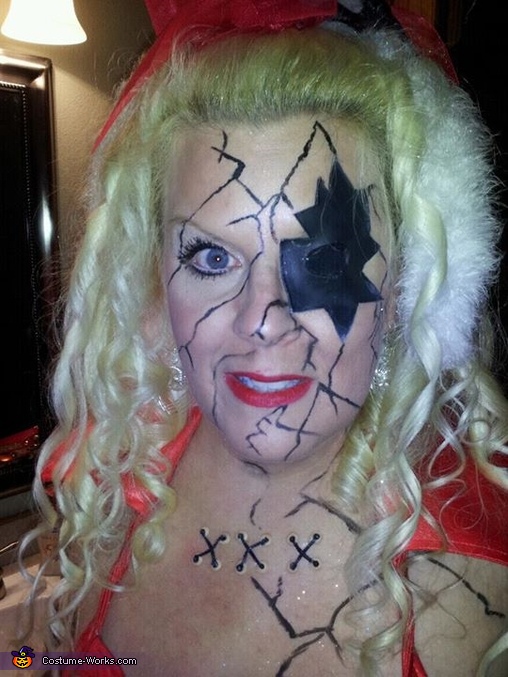 Broken Porcelain Doll
A word from Kathie, the 'Broken Porcelain Doll' costume creator:
I'm wearing the costume made with painted latex that has a whole cut through the eye piece and black hose glued on so I could see through it. Then the "stitches" are painted twine rope pieces burned into drops of latex. I used eyeliner to make the lines for the boken lines.
For the costume part I just wore an old one I had around.
This year I'm going to wear an old prom dress from good will.