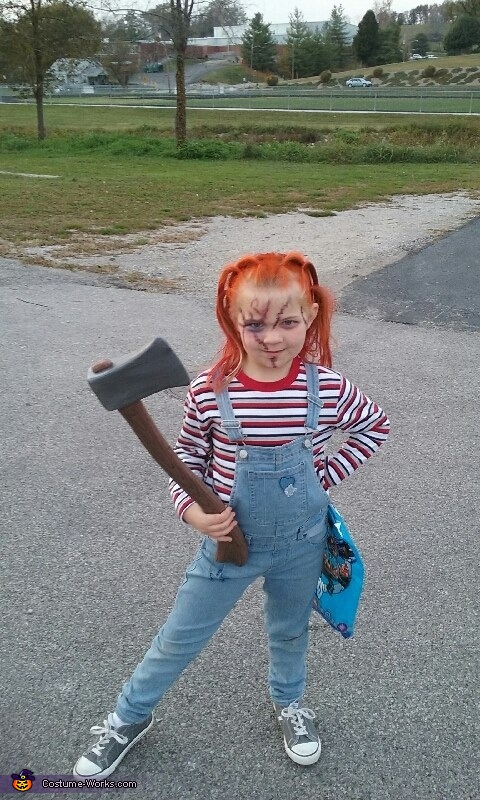 Chucky. (my daughters costume)
More views:
(click to enlarge)
A word from Tharon, the 'Broken Doll and Chucky Doll' costume creator:
Mommy broken creepy doll and my daughter as Chucky doll. My 5 1/2 yr old daughter seen my chucky doll and told me that's what she wanted to be. I just thought I would go...
Read more »