Bowl of Fruit Loops Costume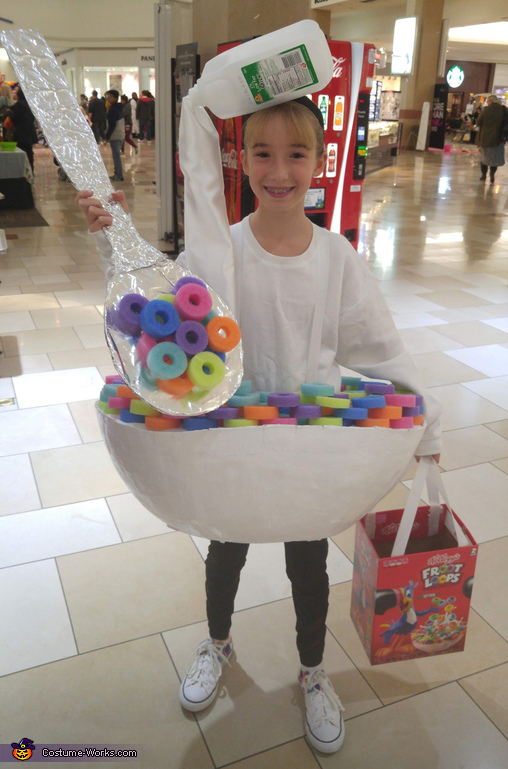 Halloween fun!
More views:
(click to enlarge)
A word from Stephanie, the 'Bowl of Fruit Loops' costume creator:
I made this for my daughter. She loves to be original costumes for Halloween! I used paper mache around a big beach ball for the bowl. I cut pool noodles for the cereal. I cut I big piece of carboard to make the spoon and wrapped it in aluminum foil. I glued a mild carton to a headband and used white silk for the milk.