Borderlands Suicide Psycho Midget Costume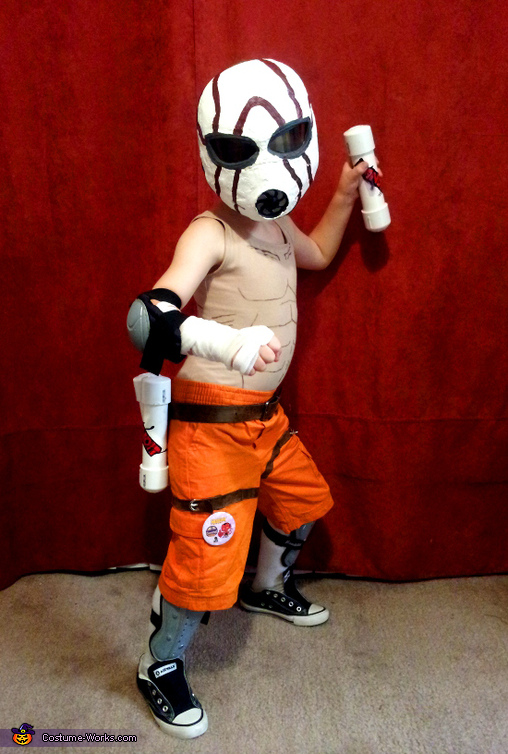 Tossing out some pain!
More views:
(click to enlarge)
A word from Ambersouthers, the 'Borderlands Suicide Psycho Midget' costume creator:
My Son Nick is sporting his custom made Psycho Midget costume. It's homemade, the mask is sculpted from Plastic Wood on top of one of his other play masks and painted using online pictures as a reference. He is wearing a bicycle unitard in the color nude, I had to use a fabric marker to give him some "muscles". I found some old tiny girls belts at yard sales and cut off the buckles to make the fake straps around his legs and covered one of his old belts in fake leather to give it a worn look. He has 3 custom made "Bandit" brand Pipe bombs made from PVC and I hand painted the logo on them. I got some old soccer shin guards at a second hand shop and elbow pads. Ironically they had enough scuff from use they turned out great after painting them.