Bob's Burgers Costume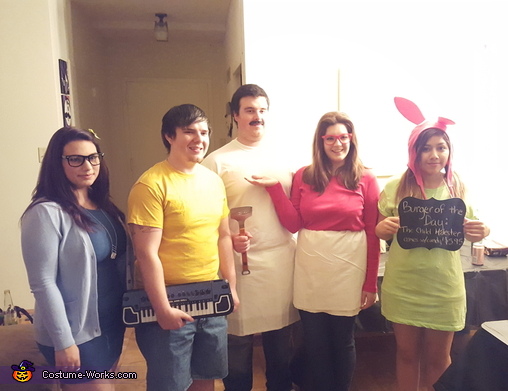 Bob's Burgers Costume
A word from Carolina, the 'Bob's Burgers' costume creator:
Tina,Gene,Bob,Linda,and Louise (me!)

We wanted to be something fun and funny that depicts a little of who we each actually are. No "premade" costumes were used. We each bought separate clothing pieces or props to go with our character. Some clothing was dyed to get the right color. The chalkboard says, "Burger of the Day: The Child Molester comes with candy! $5.95." This is a quote from an episode of the show.