Bob from Discount Furniture Costume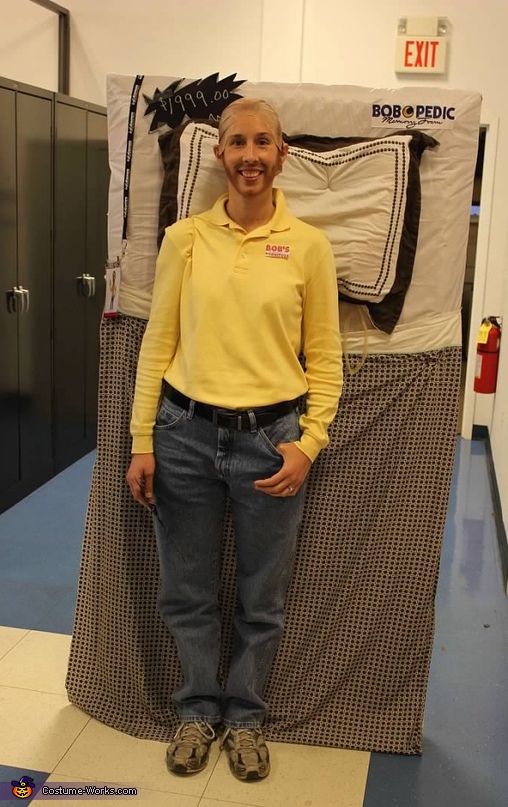 Bob Discount Furniture
A word from Lauren, the 'Bob from Discount Furniture' costume creator:
I am wearing the costume. My husband and myself were sitting on the couch thinking of what my Halloween costume should be this year and that's when a Bob's Discount Furniture commercial came on. I said oh my god that's it!

To make the bed,I used a large piece of cardboard, egg crate foam pad (that my grandma was throwing away), a sheet to cover the bed, and then bedding accessories. I used a spray adhesive for the sheet onto the cardboard. As for the additional sheet and pillow i used zip ties to attached them to the cardboard. I attached string so that i can wear the bed almost as a backpack. I got their logo and copy and pasted on a word doc to print out and glue on.

As for myself, I got a bald cap and used brown eye shadows to create hair on the sides. The mustache and beard were also used by brown eye shadows. I watched a tutorial on you tube on how to create a beard using makeup. My clothes were simple jeans, black belt and a yellow collared shirt. (ideally my dad owned those already). I printed a name tag and my costume was complete.